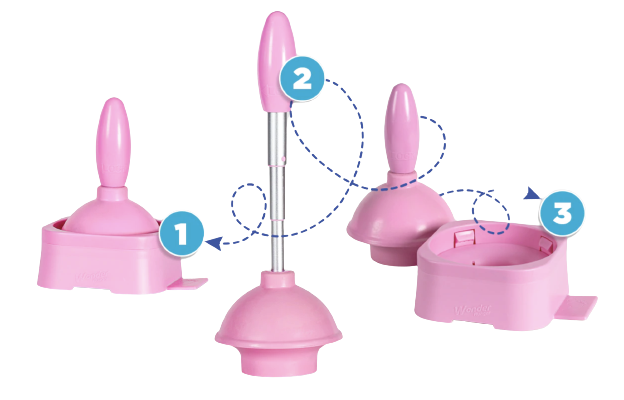 POP IT. LOCK IT. PLUNGE IT.
1. Simply step on the toilet plunger foot tab.
2. Extend and lock the handle and get to work.
3.When you're done, put it back in the base and close it up.
"You never know when you'll need a plunger, but if you do, make sure it's Wonder Plunger!"
"Wonder Plunger is the perfect size for my tiny home!"
"This thing is the real deal. Super sturdy and will handle even the toughest clogs!"
GET 10% OFF YOUR FIRST ORDER